Disclosure Guides
| November 20, 2023
November 2023 Updates to Clarity
The November 15, 2023 Clarity Data Intelligence® (Clarity) release provides enhancements in both the Credit Risk Transfer (CRT) and Mortgage-Backed Securities (MBS) sections.
Here's what's new:
CRT Updates
Proxy Cohort Dashboards - Added Modification Losses
Now you have the option to view the Credit Event Loss, Modification Loss or Total Loss (Mod + Credit Event) on the Proxy Cohort dashboards. On the graph views, there is a drop-down selection. On the table views, all three fields are shown as columns.
Across Deals Graph View (Drop-down)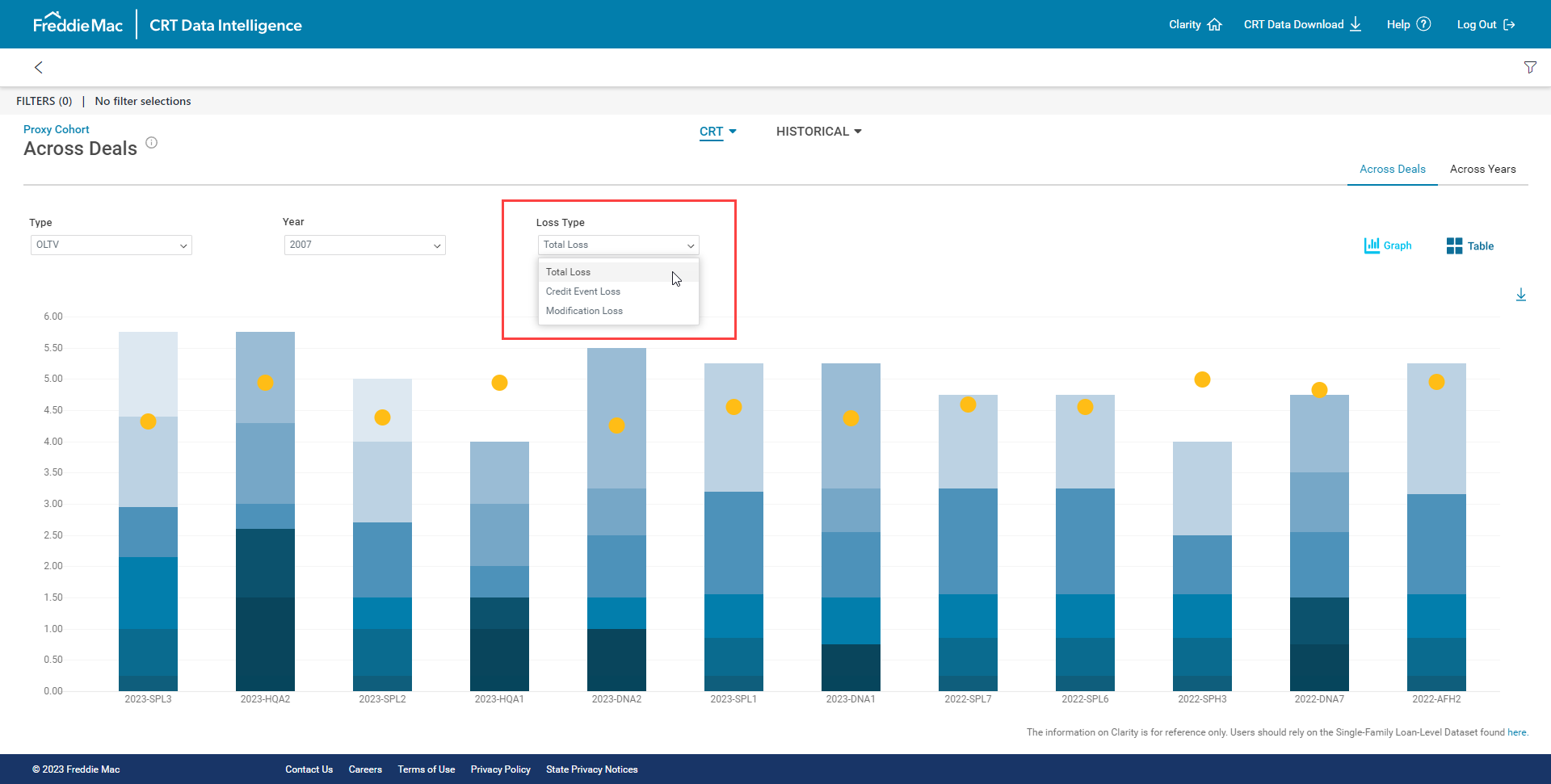 Across Years Graph View (Drop-down)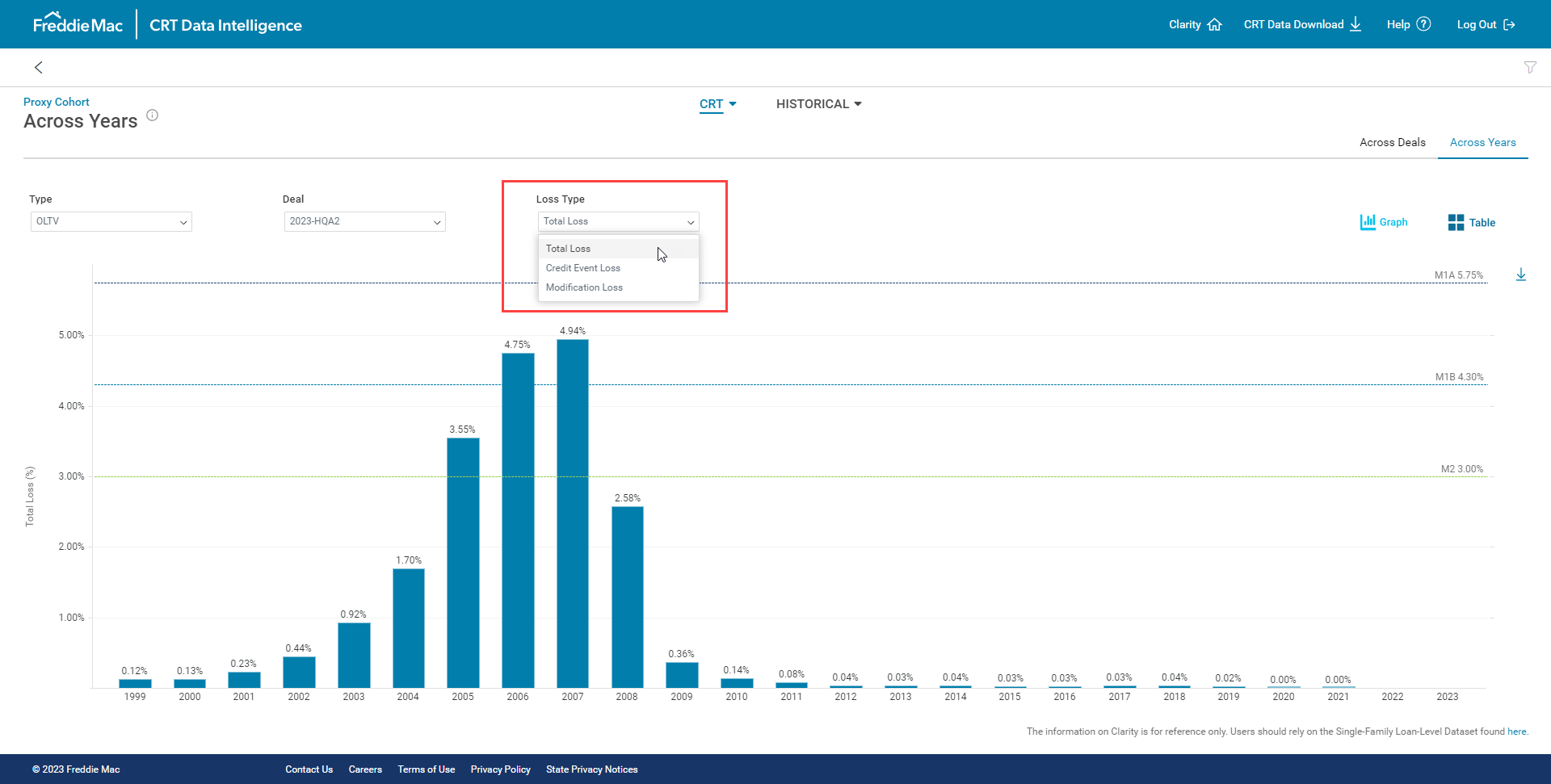 Across Deals Table View (Columns)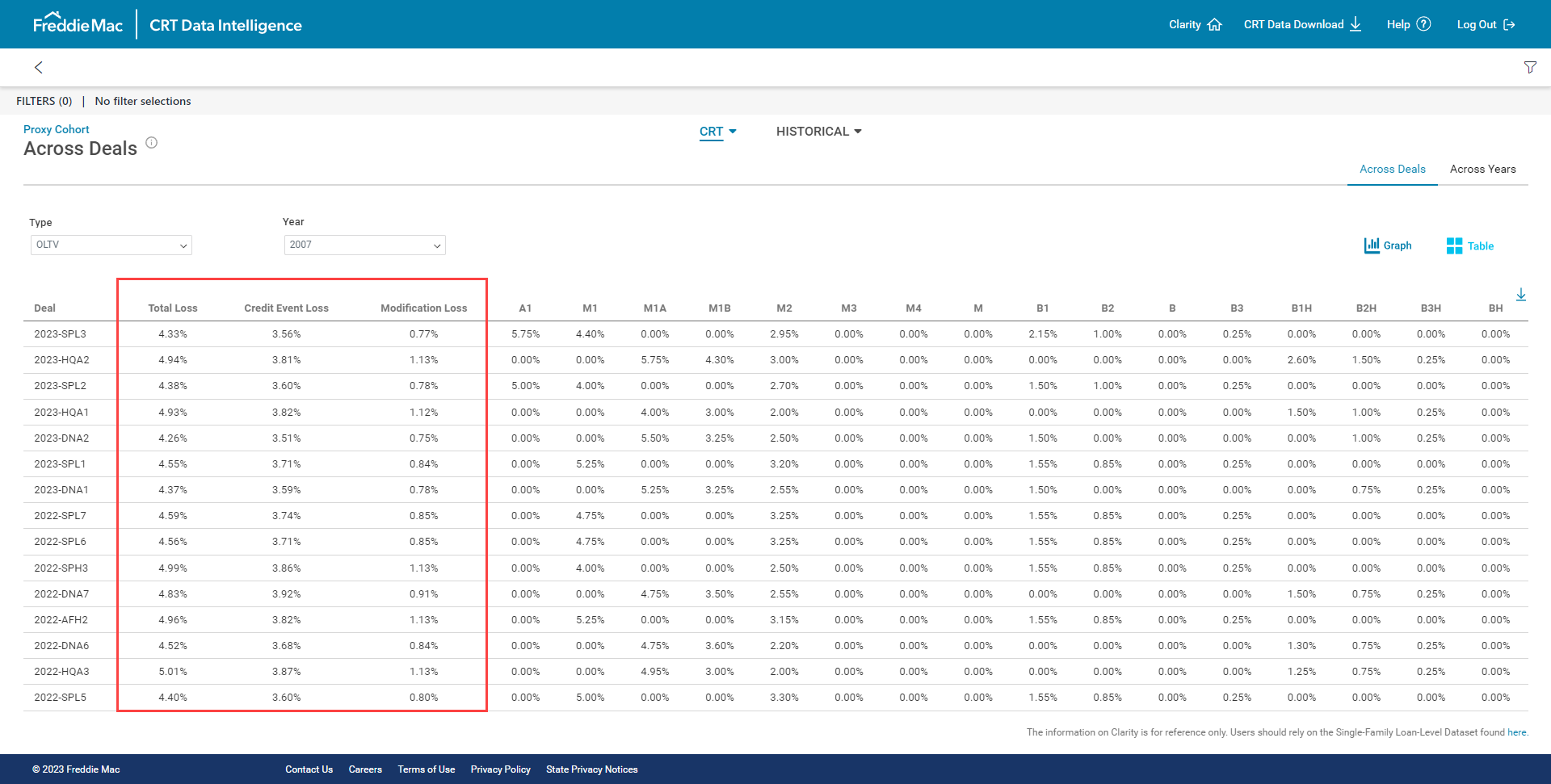 Cumulative Loss Dashboard – Column Reordering
The main measures on this page – default (Credit Event), Loss, and Severity – are all grouped together on the left side of the page, with all the components of loss now on the right side.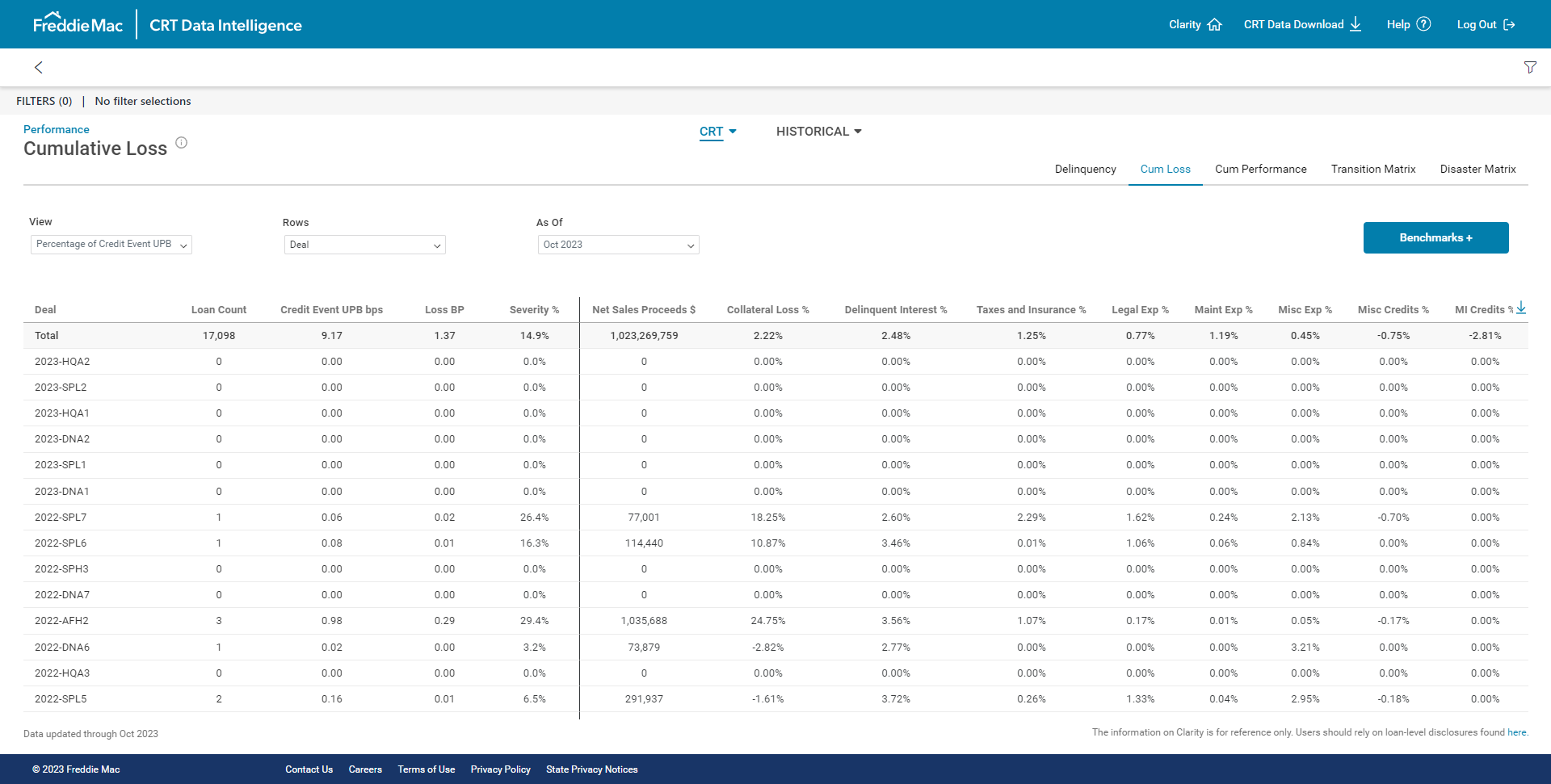 MBS Update
Cohort-Level Prepayments Report – Added Fannie Mae Data
Now you can easily compare Government Sponsored Enterprise (GSE) prepayments, as Fannie Mae data has been added to the Cohort-Level Prepayments report. The report provides a side-by-side comparison in bar chart format, allowing you to view historical data or track intra-month trends as the next release of monthly factors approaches. The data is refreshed weekly on Wednesdays at approximately 4:30 p.m.
The MBS's Clarity user guide has been updated to include this change.
Cohort-Level Prepayments Report