Regulatory Information
| August 9, 2023
How to Download Annex II and Annex XII Files for STACR Deals
Annex II (Reference Pool loan-level disclosures in EU format) and Annex XII (deal and payment information in data file) files are available via Clarity Data Download. Please refer to our EU Resource website for more information on the relevant EU regulations, EU template mapping to our existing loan-level disclosures and other helpful resources.
Steps to Download the Annex II and Annex XII files:
Log in via the Clarity landing page.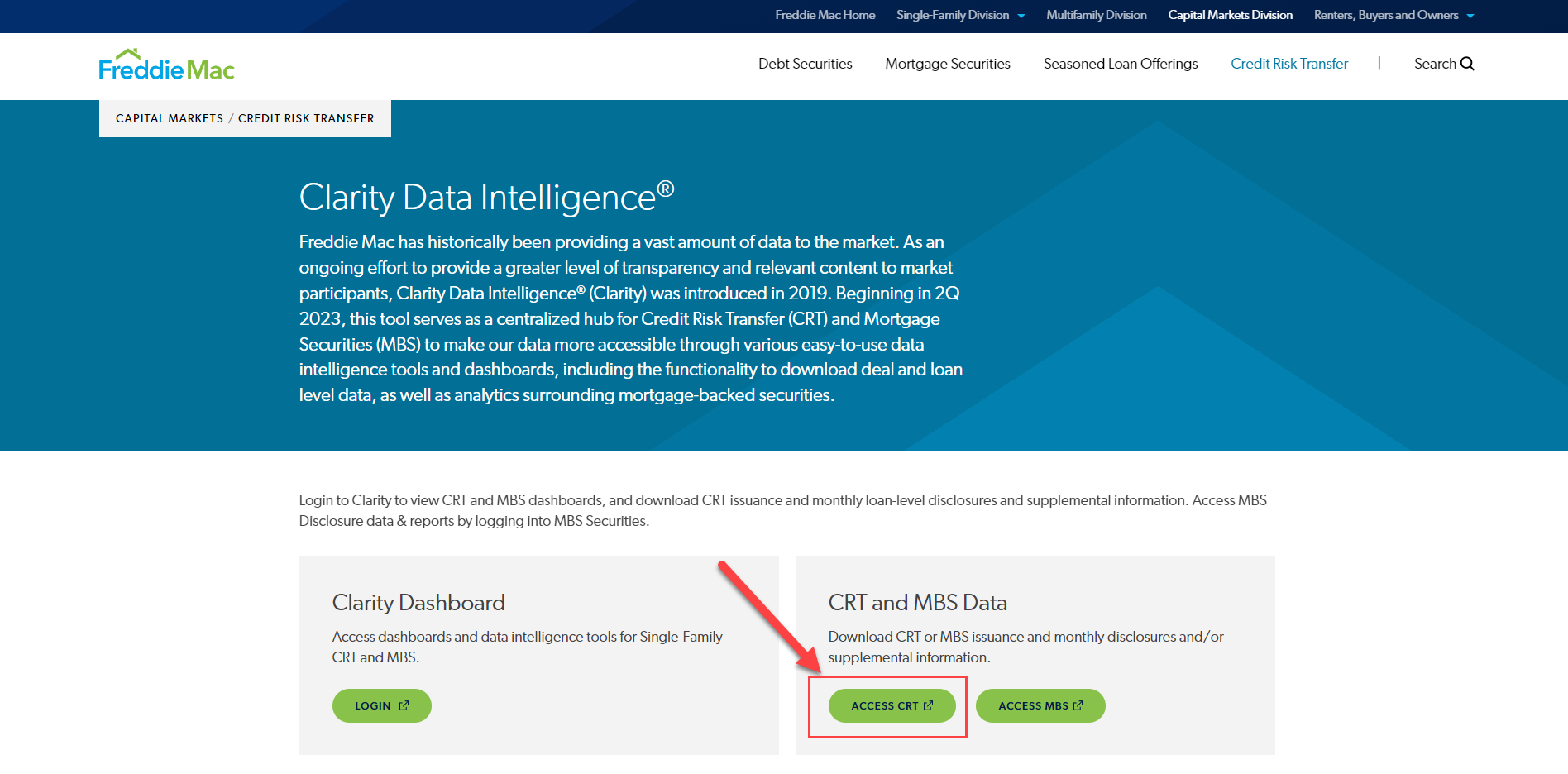 2. Download the applicable EU files using the "Current Reporting Period Download" or "Custom Download."
For issuance, Annex II files are available starting with STACR 2023-DNA1. Additionally, these files are available via deal roadshow during the marketing period. Annex II files will be included in the download if the filters selected include the issuance month for STACR deals starting this year. Filtering for the deal(s) you want, expanding the date range, and selecting Disclosure Type of Issuance is the easiest way to do this.
Annex II and Annex XII files are available for all outstanding STACR deals in aggregated files for the current reporting period by clicking on the 'EU/UK Format' link. The downloaded zip will contain five files:

lld_eu_stacr_YYYYMMDD.txt (Annex II)
eu_ivss_YYYYMMDD.txt (Annex XII)
eu_ivsr_YYYYMMDD.txt (Annex XII)
eu_ivsf_YYYYMMDD.txt (Annex XII)
eu_disclaimer.txt