Disclosure Guides
| July 21, 2023
July 21, 2023 Enhancements
New Clarity Enhancements in the July 21, 2023 Release
CRT Cumulative Loss Drop-downs
The CRT Cumulative Loss dashboard now has drop-down functionality so that users can look at losses by loan characteristics such as OLTV, FICO, and Loan Purpose.

CRT Additional Drop-down Options
Series Year, MI Cancel and MI Type are now available as drop-down options on the Single Variable, Dual Variable, Delinquency, Cumulative Loss, Cumulative Performance, and Charts dashboards.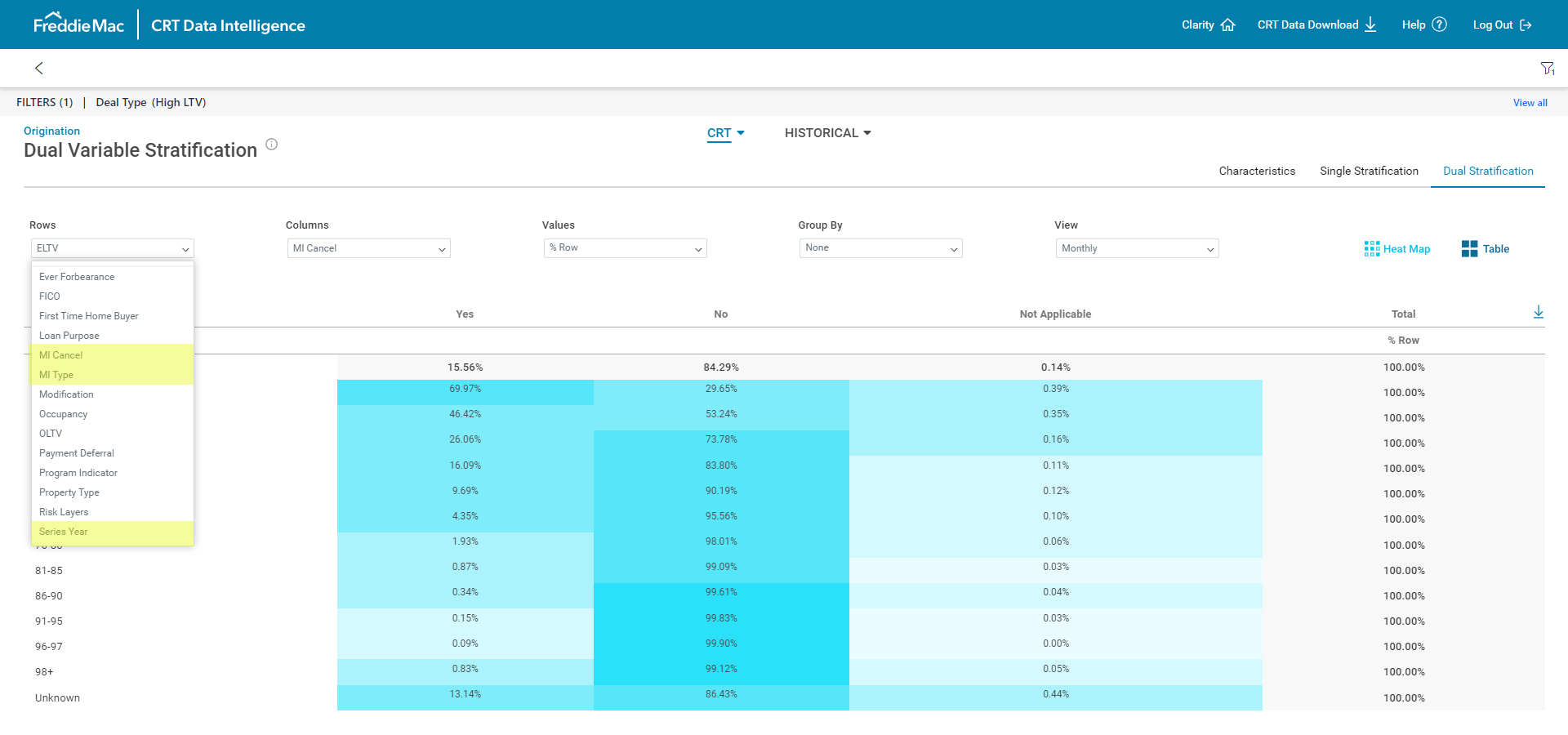 CRT Charts: Modification Volume
Modification has been added as a new option on the CRT Charts Loss Mitigation dashboard to show Modification volume over time.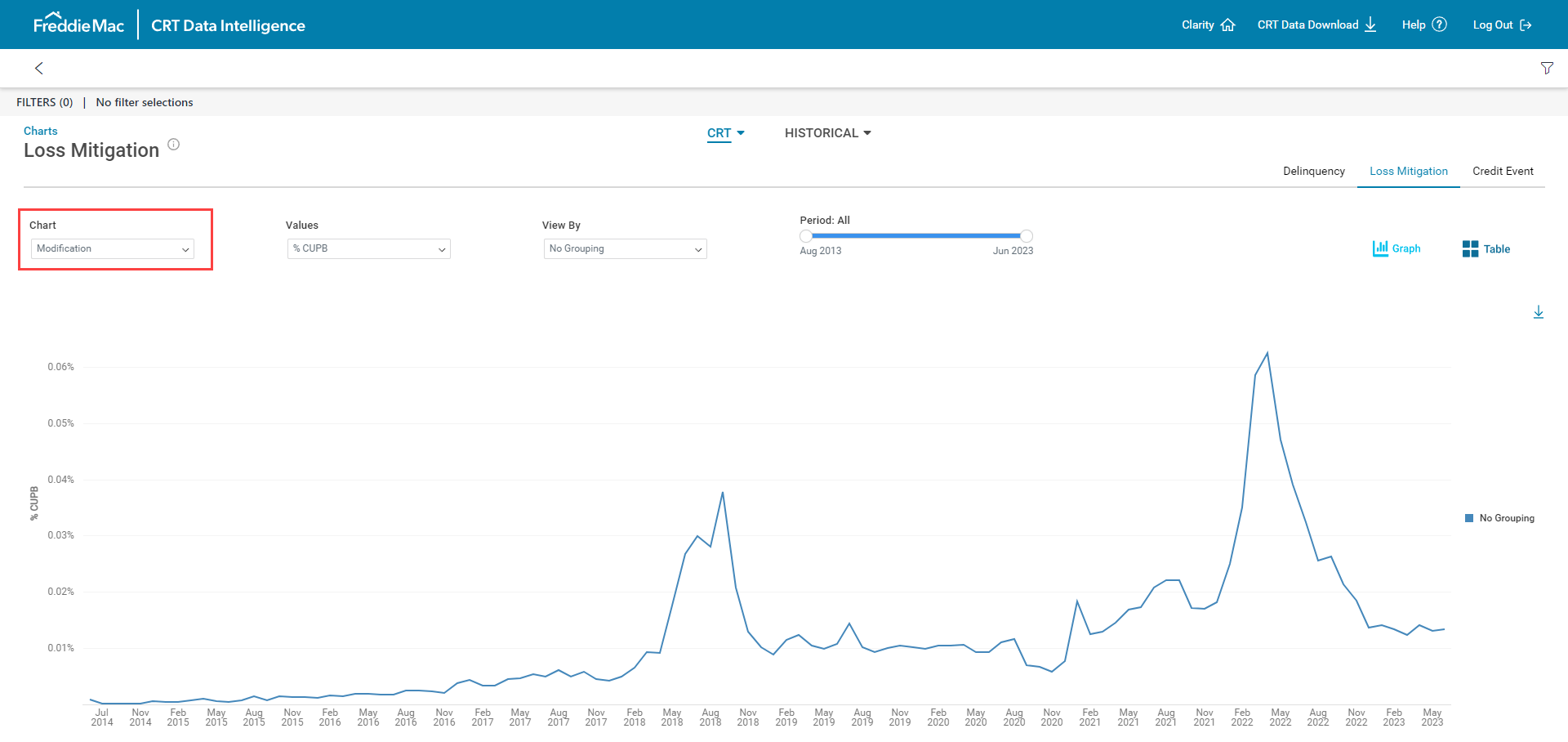 Other
The "Loan Level Download" page has been renamed to "CRT Data Download" in preparation for offering Annex 12 files in the future.