Disclosure Guides
| November 18, 2022
November 18, 2022 Enhancements
New features and changes in the November 18, 2022 Release
Home Page
The home page has been streamlined to show the most relevant information and have minimal scrolling.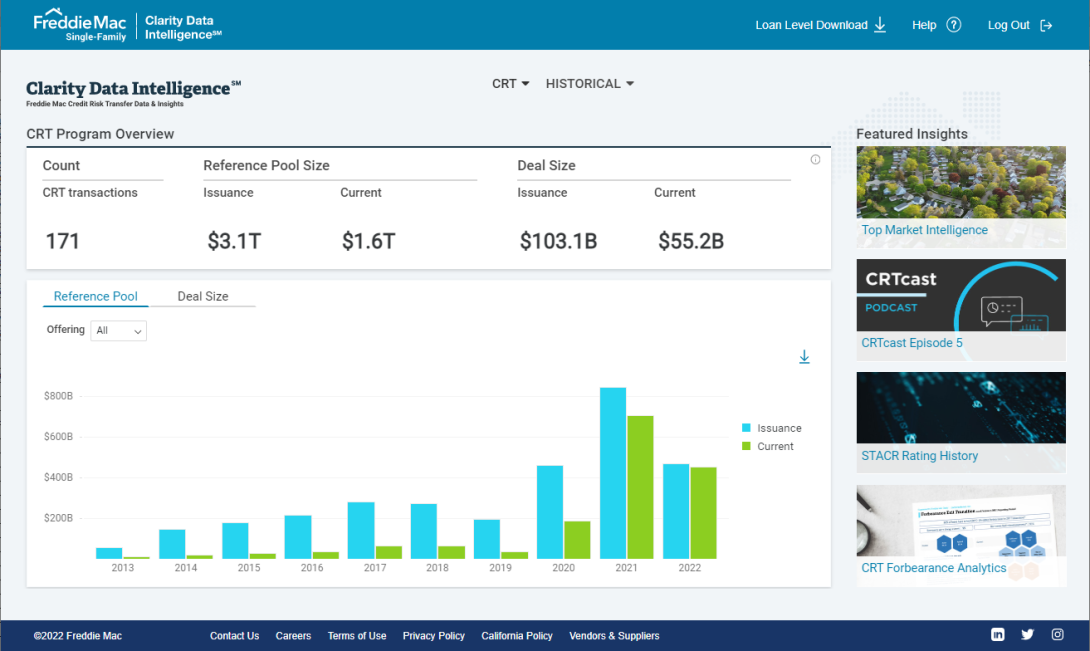 Dashboard Descriptions
Quick access descriptions for each dashboard are now embedded on each page.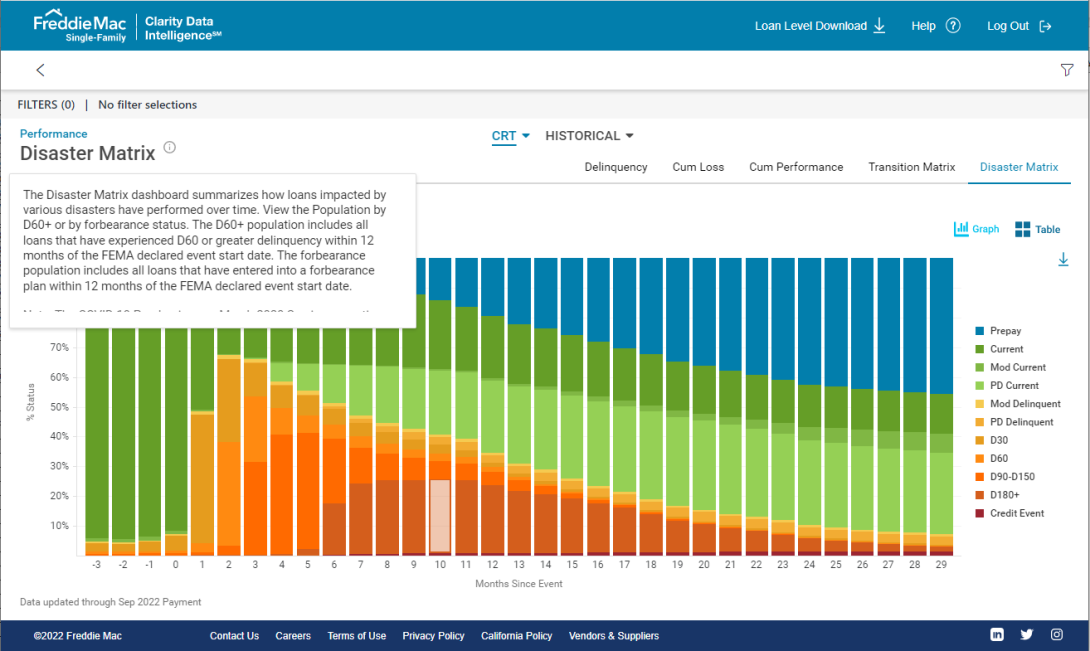 Dashboard Filters
Dynamic filters are now accessed from the upper right-hand corner of the dasboard; selected filters are displayed on the top of the page.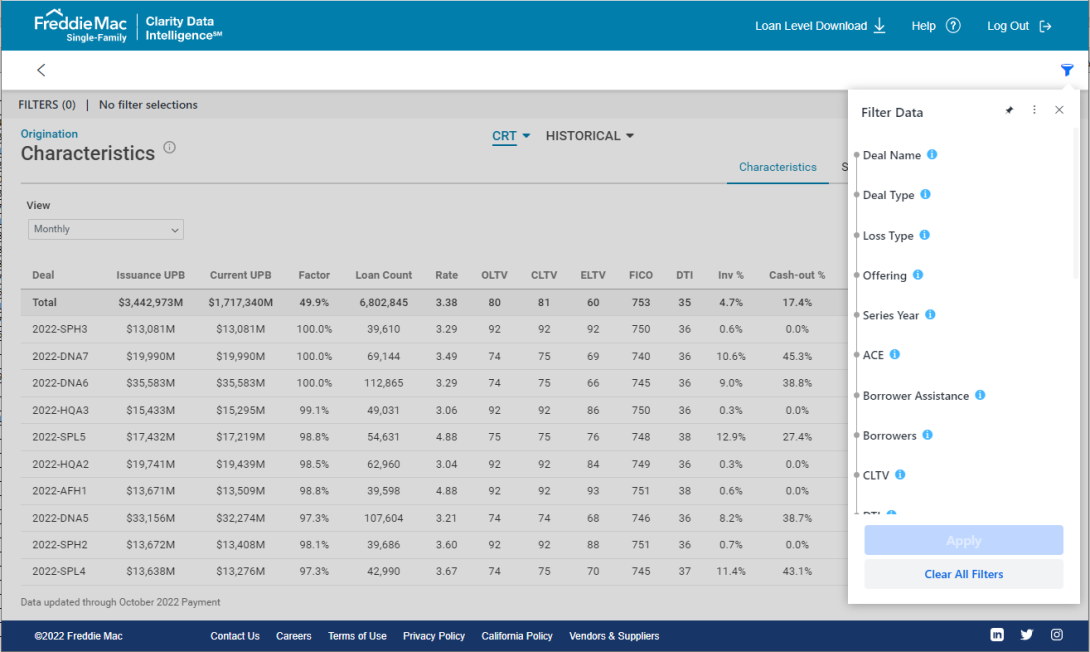 Benchmarks
Benchmark results are now displayed in a separate section to make them more distinct. Use the +/- button to show or hide the Benchmark section.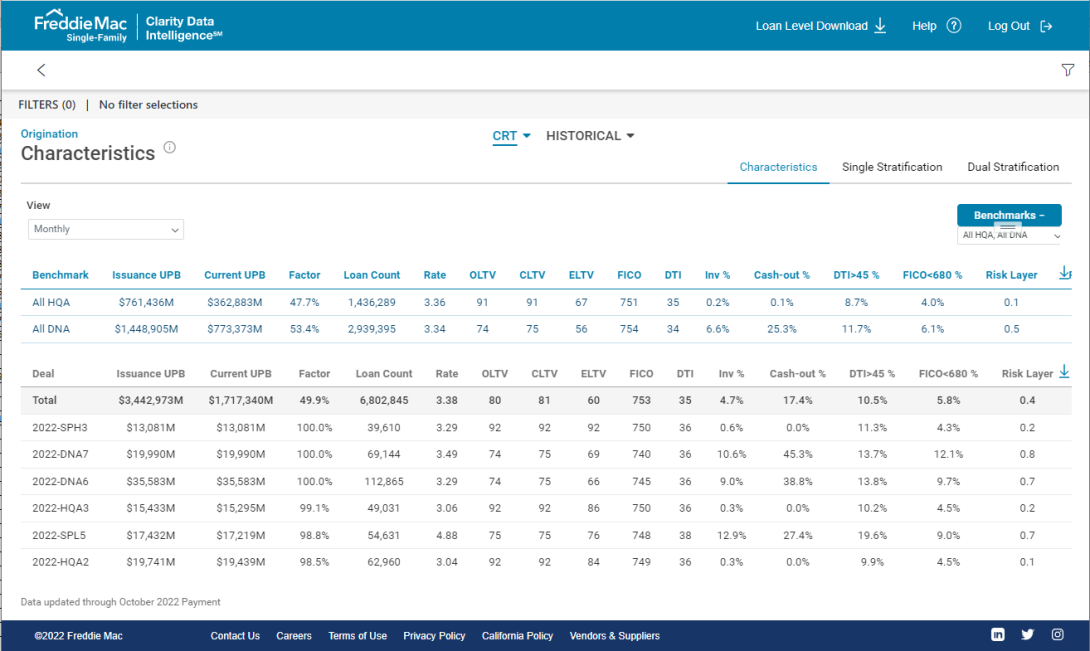 Column & Row Headings
Column and row headers are now locked in place in dashboards (i.e. stay in place while scrolling) to make it easier to view the data in large tables.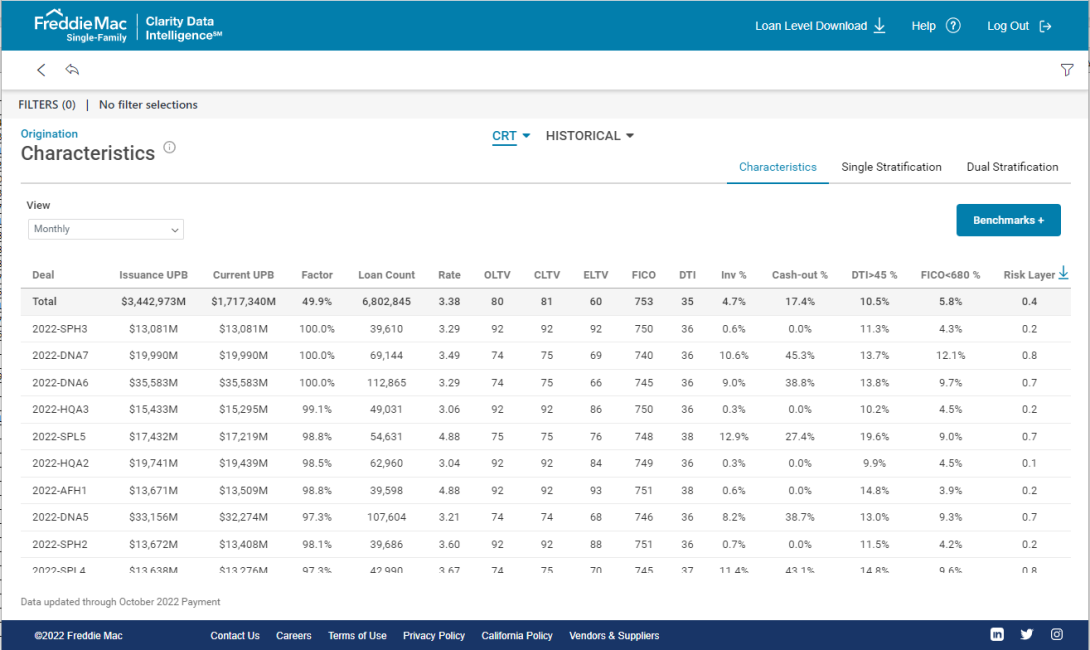 Credit Event Chart
A new Credit Event chart dashboard was added to show cumulative Credit Event information over time. The time series download will replace the "All Periods" download in the Cumulative Loss dashboard.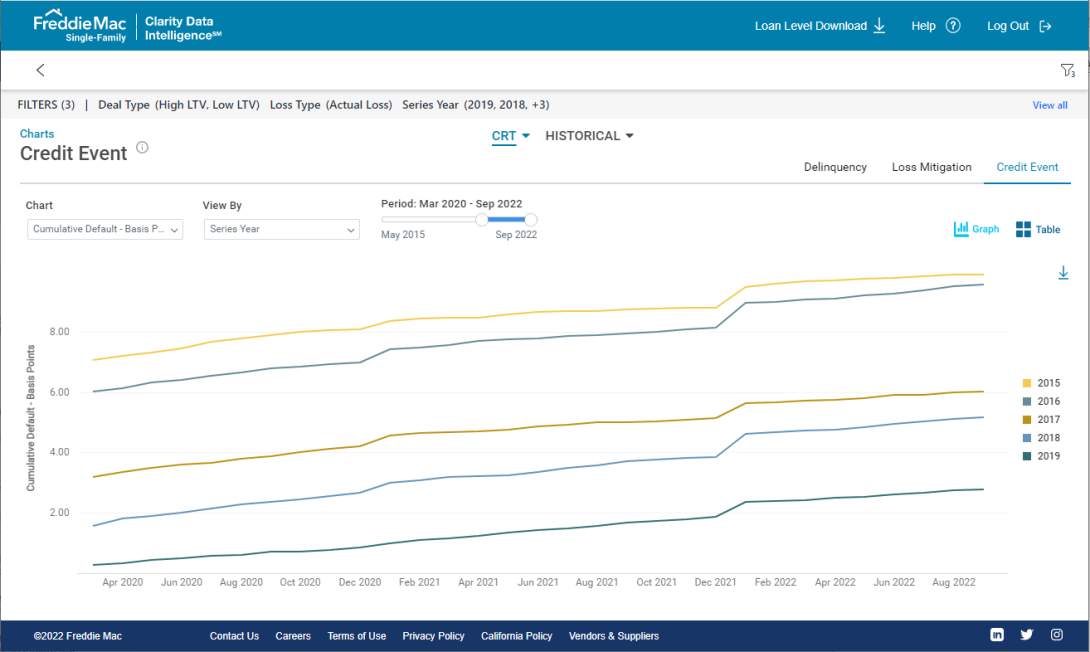 Deal and Tranche Level Download
Deal and Tranche level download are now displayed as dashboards under the "Structure" option to allow easy viewing. You can now see all applicable records on these pages without having to download.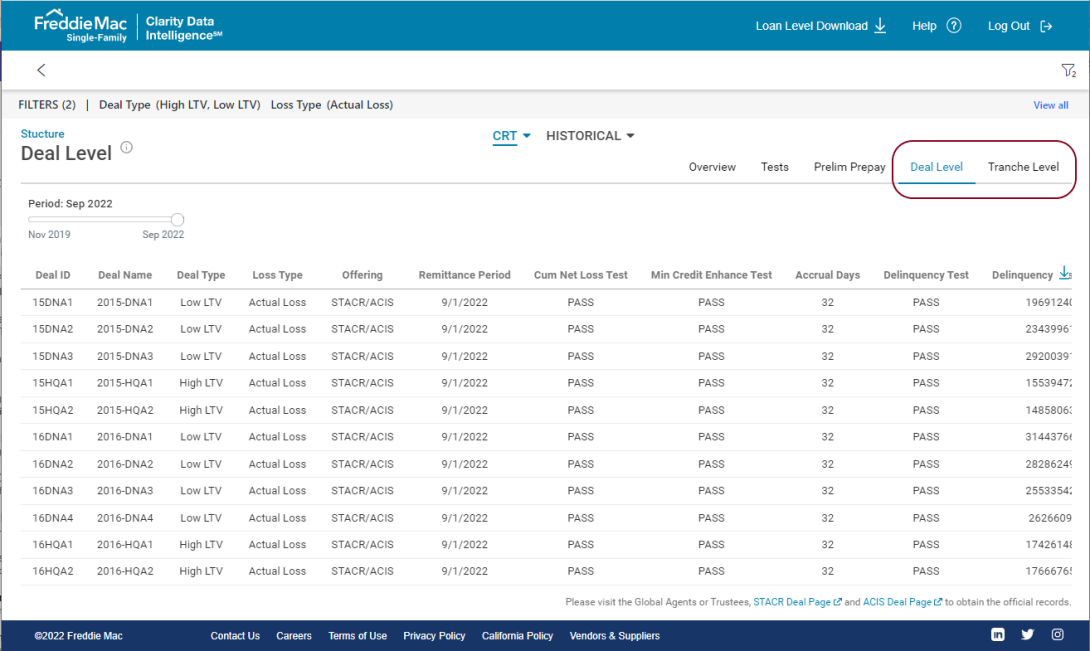 Sorting
To sort dashboards by column values you can now right click on the column header and choose the ascending or descending icons.

Back Arrow
To go back to a previous dashboard, you can use the back arrow on the filter row. Don't use the browser back button as that will give you an error.

Want to learn more or have questions? Contact the Clarity team at [email protected].