Disclosure Guides
| July 12, 2021
July 12, 2021 Enhancements
Deal Overview & Compare — Additional Test
View SSRA test results by deal in, addition to cumulative net loss, minimum credit enhancement and delinquency.

Deal Overview & Compare — New View Options
Compare tranche characteristics at structure issuance (formally tranches view with new STACR spread and ACIS premium columns) with new structure current view.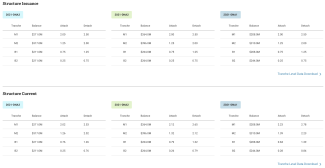 Deals: Dual Variable Stratification — New Group By Function
Analyze credit characteristics of choice grouped by individual deal for easier comparison, in addition to all CRT deals in aggregate.

Deals: Cumulative Performance — New Dashboard
Get cumulative performance characteristics as a percentage of unpaid principal balance (UPB) and in UPB dollars. View by deal or other loan-specific criteria in aggregate.

Investor Participation — Two New Dashboards
View CRT deal participation by investor type (bank, hedge fund, money manager, etc.) and number of unique investors. This insight into program participation was formerly only offered on the CRT website as static files.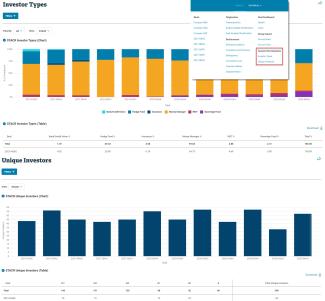 Deal Dashboard — Split Views
See deal details and test results in new split views that are clear and easy to navigate.