Press Releases
| October 25, 2022
New Clarity URL and Other Changes
In late November, Freddie Mac will deploy our latest version of Clarity. This new version helps us align with Freddie Mac's corporate standards, enhance user experience and build a framework for future customization. To better serve you via customization, users will be required to have an account to access Clarity's dashboards in addition to the loan-level download functions. Any bookmarks with the clarity.freddiemac.com domain will be re-directed to the Clarity homepage.
Existing Clarity Users
If you already have a Clarity account for the existing loan-level download function, there's nothing needed from you now. You can continue to use the same account credentials to access both the loan-level downloads and Clarity dashboards.
Don't Have a Clarity Account?
If you do not currently have a login for loan-level download, you'll need to register and create the necessary login to get access to Clarity dashboards, starting late November.
Upcoming Changes:
1. The home page has been streamlined to show the most relevant information and have minimal scrolling.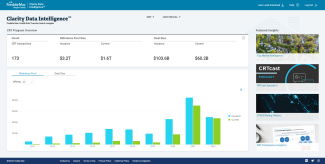 2. Quick access descriptions for each dashboard are now embedded on each page.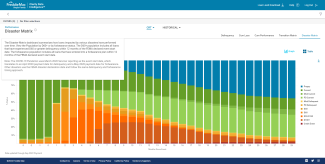 3. Dynamic filters are now accessed from the upper right-hand corner of dashboards; selected filters are displayed on the top of the page.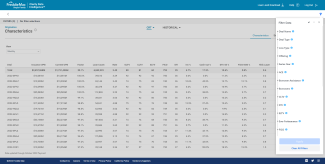 4. Benchmark results are now displayed in a separate section to make them more distinct. Use the +/- button to show or hide the Benchmark section.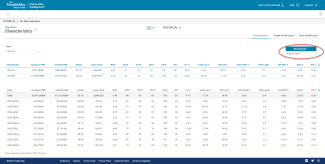 5. Column and row headers are now locked in place in dashboards (i.e. stay in place while scrolling) to make it easier to view the data in large tables.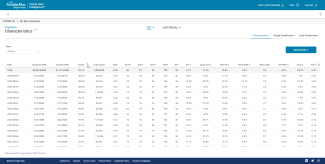 6. A new Credit Event chart dashboard was added to show cumulative Credit Event information over time. The time series download will replace the "All Periods" download in the Cumulative Loss dashboard.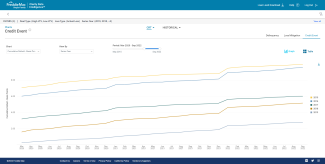 7. Deal and Tranche level download are now displayed as dashboards under the "Structure" option to allow easy viewing. You can now see all applicable records on these pages without having to download.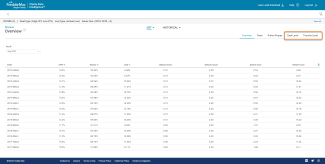 8. Sorting dashboards by column can now be done by right clicking on the column heading and choosing ascending or descending.

9. To go back to a previous dashboard, use the menu navigation or the back arrow on the filter row. Don't use the browser back arrow as that will cause an error.

Want to learn more or have questions?
Contact the Clarity team at [email protected].
MEDIA CONTACT: Fred Solomon
703-903-3861